Explore the Rainforest
Anton Hallmann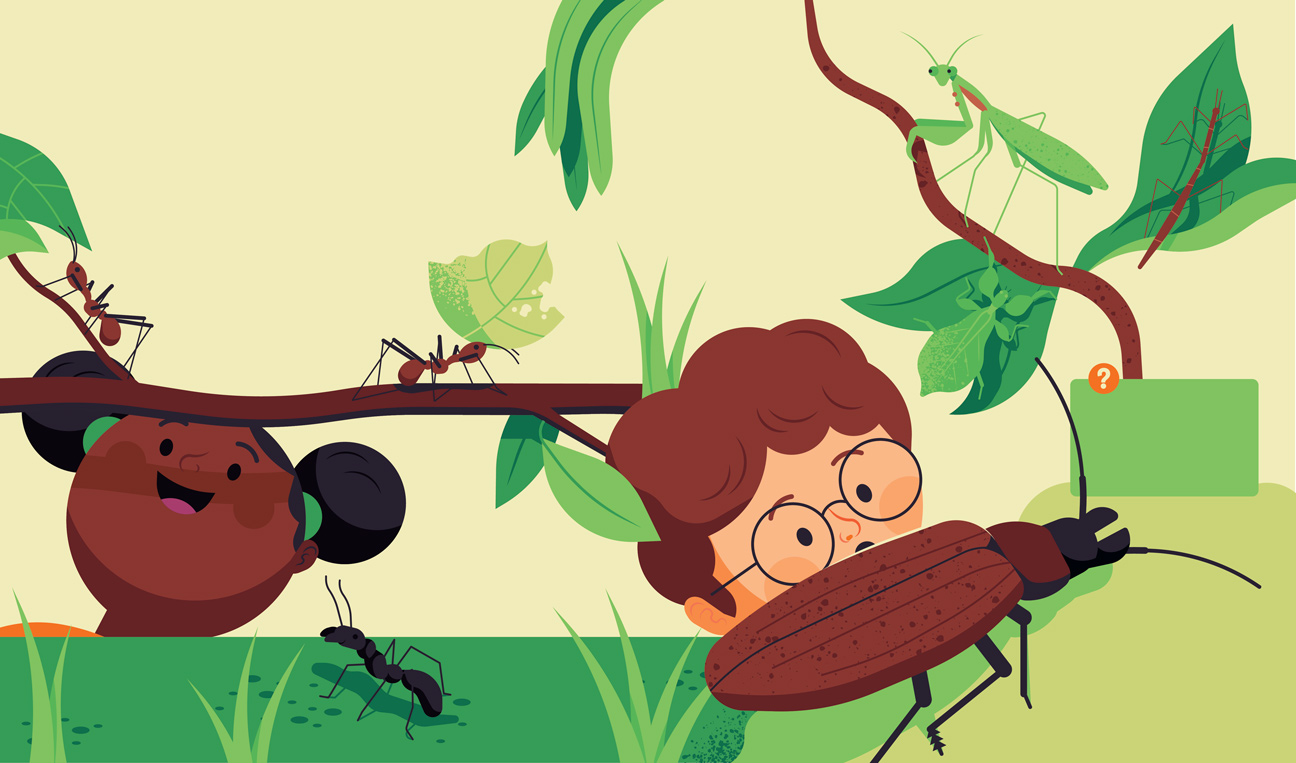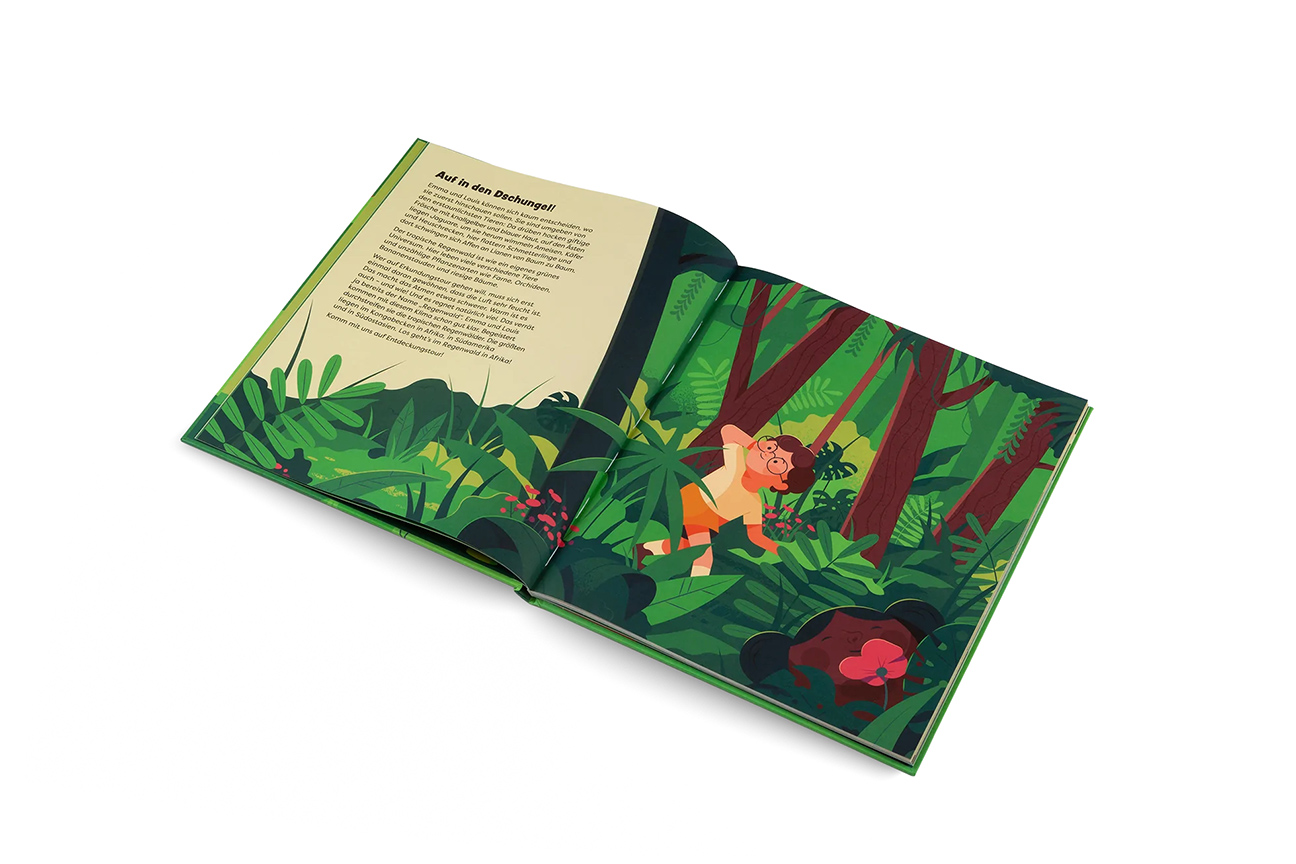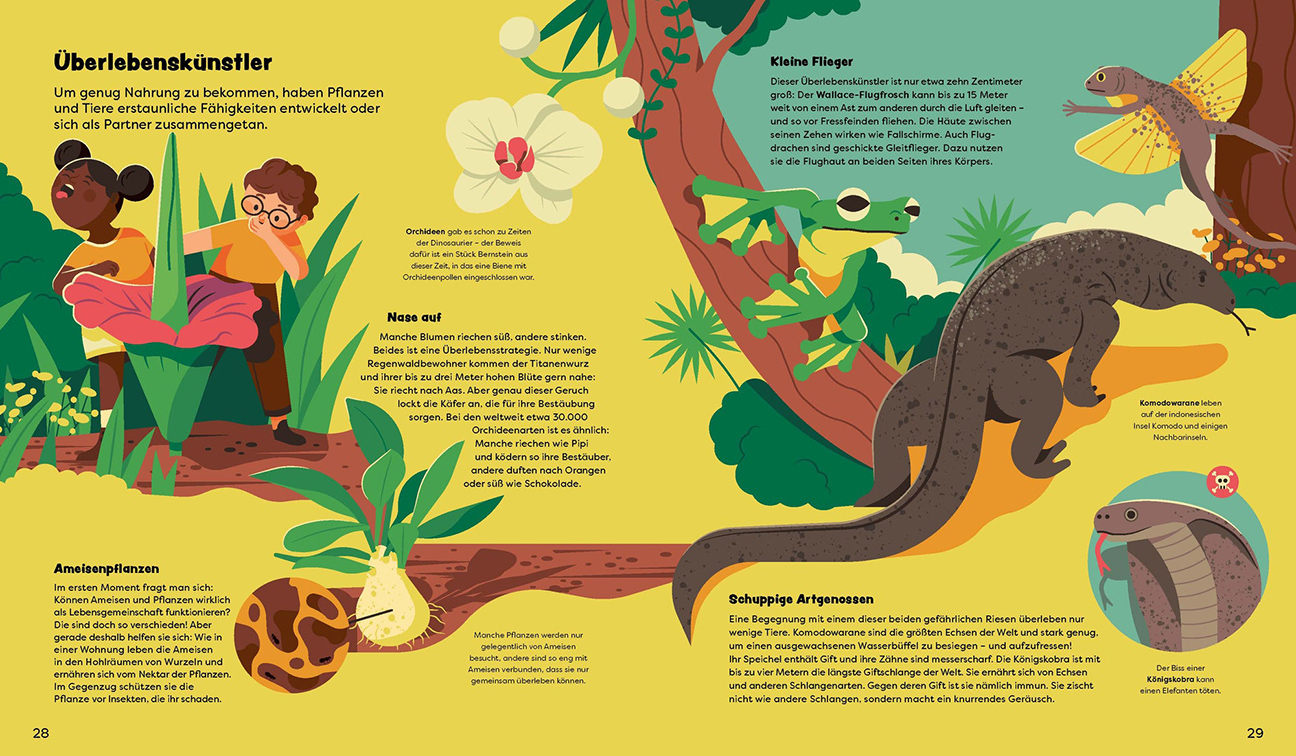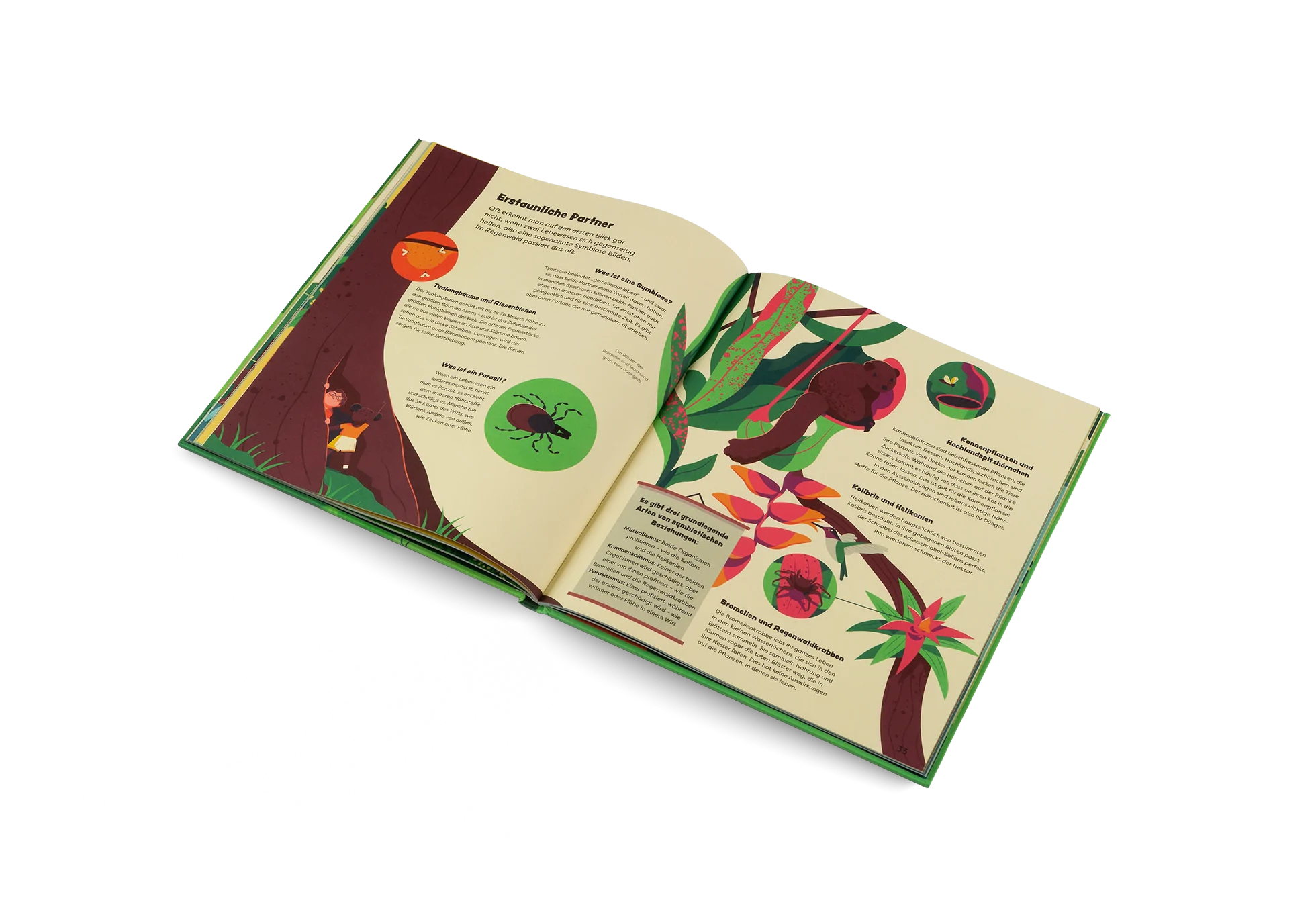 There are lots of discoveries in Anton Hallmann's second children's book. The two kids Emma and Louis lead you through the story deep into the jungle. And there's a lot to learn! Anton's infographics make this easy and are interspersed throughout the pages every now and then.
»The book is recommended for children aged eight and up. Thanks to the loving design and the easy-to-understand explanatory texts, however, it is already suitable for younger children. Adults can still learn something, too.« (www.spektrum.de translated from German).

»Explore the Rainforest« has been published 2022 by Kleine Gestalten, Berlin in english and german language. Photos and insights into the book courtesy of the publisher.
All Projects